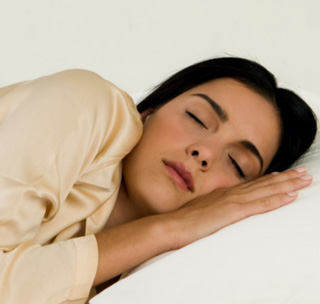 I couldn't have slept more this week if I tried. Yesterday I woke up at 8am, watched TV for about 2 hrs, went back to sleep. Woke up at 12:30, did some things, went back to sleep at 3pm. Woke up at 430, had something to eat, diddled around, went back to sleep at 6pm. Got up at 730 and went for a walk just so I could say I *DID*something. Could be my head cold, knocking me out.

Anyways I just went with it and slept. And then slept a bit more. What the hell, I'm on vacation!

I have done a lot of nothing this week. I had such big plans, all sorts of *THINGS* I was going to do. No rush on them, though. Besides on a one week vacation you may as well recouperate as opposed to going back to work drained, right?

I did do something that was interesting though. As I get further into my 30s I see the effects of sun damage and ... that other thing, what is it? Oh yeah, AGE. It appears more and more on my face and it's starting to look not so flattering. So I went to see a dermatologist about it. Good news is it's fixable; just costs a few

(er, hundred)

dollars to get it repaired. I went for the free assessment, to find out if a photofacial was what I should get and if so what's it cost. I found it interesting that the place I went was going to charge $500 for the first visit yet all the subsequent visits are half that. I mentioned that to them, and was surprised that they bartered with me in the exam office. The physician said "it was his birthday" (which I doubt) and that I could get one done today for $300. I said I'd think about it, but I left (a) because hey I just wanted info on it, get assessed and (b) um, why are you bartering with me?! Not that I'm arguing over the lower cost. That's all good. But uh, kind of CONCERNED me more so than it INTERESTED me after that yno? Plus I called some other places and they do NOT charge more for the first visit, plus they suggest doing it towards fall as opposed to the beginning of summer, when you're going to more likely endure more sun damage. Good point. And I can wait a few months, no biggee...